Community Involvement
Jessica Stern possesses a strong commitment to community involvement.  Whether it is the local community where she works or lives or social justice communities with causes for which she stands united, Jessica is willing to lend a helping hand.   Please contact Jessica at [email protected] with community volunteer or event opportunity information.
Volunteer Work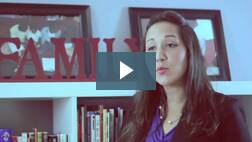 As a board member of the Women in the Profession section of the Atlanta Bar Association, and Community Service chair, Jessica led a prestigious group of women lawyers to receiving the 2013 Atlanta Bar Association's Celebrating Service Award. Jessica is a regular volunteer with Foreverfamily, Inc., a non-profit organization that provides unending support to children with an incarcerated parent.  The young people in the program are more likely than their peers to get stuck in the criminal justice system. Therefore, involvement with Foreverfamily, Inc. is critical to ensure that the kids understand there are options and people to support them towards a better future.   Jessica individually mentors a young teenager in the program.  She is also on the Young Professionals Board with a goal of raising funds for regular programming and summer camp.  Please check out the website foreverfam.org and contact Jessica to find out ways to join her in helping Foreverfamily, Inc. (Fulton County Daily Report News Article)
Pro Bono Support
Jessica believes that public defenders and indigent defense activists are doing the most important work in our country.  Jessica is a graduate of the Gideon's Promise program and a loyal supporter. Gideon's Promise is committed to reforming public defender systems, one lawyer at a time, by teaching public defenders how to deliver the highest quality, client-centered advocacy possible to their indigent clients. With the support of a growing alliance of organizations, individuals, and law schools across the nation, Gideon's Promise is partnering with public defender offices to build a community of committed and passionate advocates to drive indigent defense reform across the South. Watch the award-winning HBO documentary, Gideon's Army, and learn more about how you can help support public defenders who do the most important work in this country.
Jessica is on the Latin American Association's referral list of attorneys who provide low-fee and pro bono services to non-citizens most in need of critical legal assistance.  While it is necessary to charge for legal services in order to maintain her law firm, there are unique cases where Jessica is willing to offer support and guidance to those who cannot afford to hire an attorney.